IBM Watson ChatBot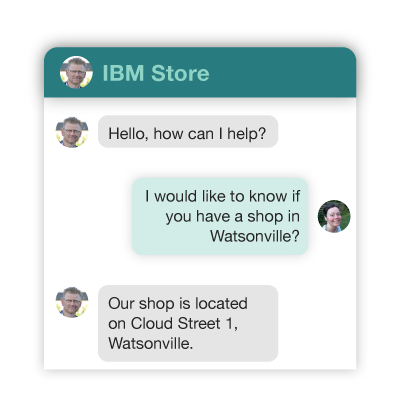 On this page you can order your own IBM Watson Assistant Chatbot free of charge, and test how it works, with your own data, on your own website!
Two months free chatbot
LHCom have made the chatbot service available to you, as a "No cure, no pay" service. Which means that we'll create the chatbot for you free of charge, and offer you this as a free trial period of 2 months!
We'll contact you
After having published the chatbot, you can use it on your website for free for up to 2 months. After this periode, we'll contact you to hear if you would like to keep it or not. Should you decide to keep it, we'll talk with you about your needs and calculate a price.
Terms of usage
This free Chatbot Test is only available for one user / website, and please allow up to 24 hours for the chatbot to be created, after you have submitted your Chatbot Dialogs!
Get started
Click the button below: Create Chatbot and get going by filling in the questions and answers you will need. See exampel here on the page.