Watson Won Jeopardy in 2011
admin
Watson and Jeopardy will forever be linked because in 2011 IBM Watson outplayed some of the world's greatest Jeopardy champions. True IBM Watson history!
It was proof that machine had caught up with man and that the AI technology was finally beginning to achieve recognition and assert its influence. Today – ten years later – many large companies have implemented the technology and provide support solely by using Watson Chatbots.
Check out the short video below (3 minutes and 45 seconds) and enjoy the thrilling battle:
So what can you do with the Watson technology ? Besides winning on Jeopardy 😉 Quite a lot! One of the biggest trends within corporate customer service at the moment is the ability to provide high quality support to your customers 24/7/365. This is exactly what a correctly built IBM Watson Chatbot can and which I have taught many large companies to do.
During the chatbot course I will teach you how to structure, build, test, and implement your own IBM Watson Assistant Chatbot. The course is streamed live from the conference room, Lasten, at Værftet located in Køge. Additionally you will also become confident in building your own IBM Cloud, which is the foundation for developing a Watson Chatbot.
Take a look at Atea employee, Niat Aman's recommendation of the course:
"I have attended a Watson Assistant technology training course taught by Lars. It was a very rewarding course and Lars was excellent at conveying the content of the course to participants such as me who had no prior knowledge of the technology. He also managed to include all participants at practical exercises. Thumbs up from me!"
Approved by IBM
Among others we have held the course with great success for Struers and Sydvestjysk Sygehus, thus making it possible for them to offer their customers more qualified support 24/7/365.
When the Covid-19 pandemic is all over with, we will again provide both public courses at Værftet in Køge and on-site courses at companies. Contact Lars at Lars@LHCom.dk for further information!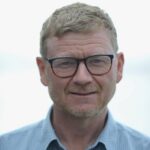 Your instructor is Lars Hendriksen. Lars is 52 years old, a trained software engineer and since 1992 he has worked at home and abroad with large and small software projects. Moreover he has taught various companies how to develop IBM Watson Assistant Chatbots.
Lars is based at Værftet in Køge, which is a charming office hotel next to Køge Stream. Usually Lars teaches courses in Værftet's former ship hall, Salen, which has room for 50 people, but there are typically 10 participants in a course so as to be able to teach at a high intensity level, thereby making sure that everyone profits as much as possible.
Contact us
LHCom are experts in chat bots and IBM Watson. We can help you in building your next chat bot for your website.
Contact us and lets talk about your project.