Implemented Watson Projects
Emil Rauhe
Examples of completed projects are always great sources of inspiration. Therefore, I have listed a number of implemented IBM Watson Assistant Chatbots below for inspiration.
HALLBERG RASSY CLUB:
Let's begin with my own largest Watson Chatbot project which was for Hallberg Rassy Club. Hallberg Rassy Club is an online community for owners of the exclusive, Swedish sailboat type Hallberg Rassy. The club needed a chatbot that could answer questions regarding the different boat types' measurements, maintenance, sales numbers, and news.
The project is exciting because it makes substantial use of Entities for the individual boat types, since each type can be indicated in at least nine different ways. An example is the boat type "Hallberg Rassy 26" where the chatbot has to be able to understand all the following request options:
HR 26 | 26 | HR26 | Hallberg Rassy 26 | Hallberg 26 | Rassy 26 | Hallberg26 | Rassy26 | R26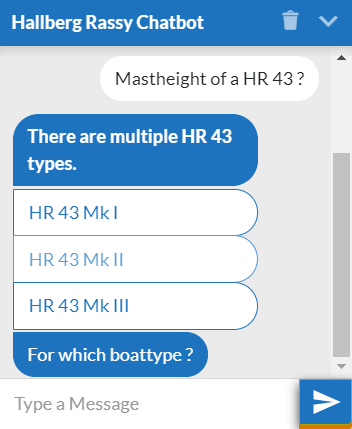 The chatbot uses the type "event_handler" extensively because it makes it possible to make further inquiries into the applied value if there is more than one option.
If the user wants to know what the mast height of a "HR 43 Mk II" is, but only writes HR 43, then the chatbot is able to show all the options for a HR 43 by using its "event_handler":
HR 43 Mk I | HR 43 Mk II | HR 43 Mk III
The chatbot's button displays the available boat types of a HR 43, making it easy for the user to choose the correct boat type.
Event_handlers are an intelligent feature in a Watson chatbot and I have built no less than nine into the HR-Club chatbot.
It is also possible to use fuzzy_match in the handler, meaning you do not have to indicate the 100% exact value.
Industrien´s Pension
Roberta from Industrien's Pension (IP) is one of the largest and most comprehensive Watson chatbots in Denmark and the developers have done an amazing job enabling IP to provide top-notch support to their customers 24/7/365.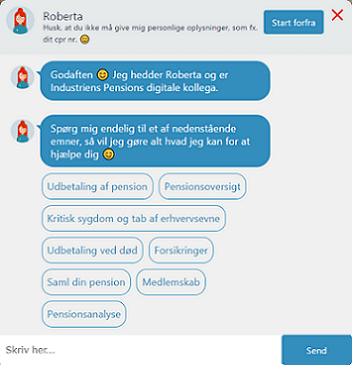 Graphically Roberta is very advanced and programmed in a way so that it is not necessary to type in very much. Buttons make it possible for the user to choose where in the "flowchart' to begin, allowing the user quick access and thus, swiftly closer to the chatbot's goal of providing an answer.
When a button is activated, Roberta will, with the help of its flowchart, display new button options which quickly refer the user to the document on the web page that is most helpful to the user.
Furthermore, Roberta has an integrated evaluation feature, so after a search the user will be asked, if the search was successful. This provides IP with instant customer experience statistics.
Jammerbugt Municipality: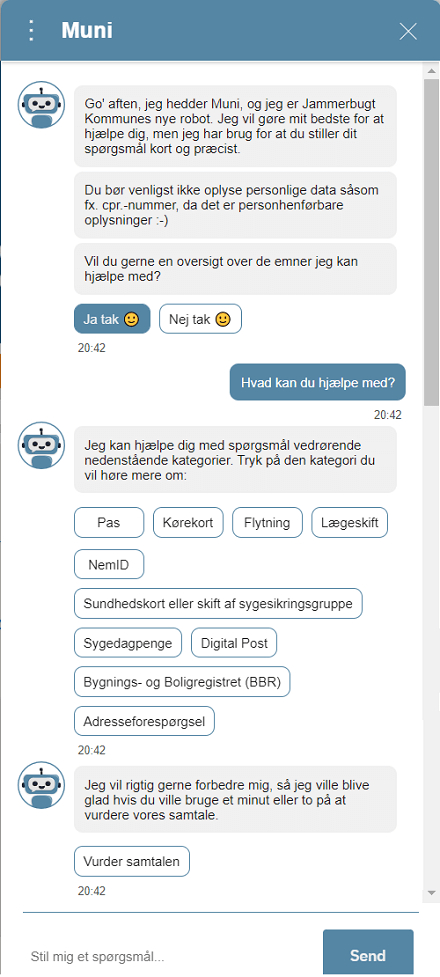 Jammerbugt is one of the 36 municipalities participating in the chatbot project "Muni" which is a Watson Chatbot solution. The chatbot is programmed to only be able to answer non-specific and general municipality questions (such as passport, driver's license, change of address, etc.,); however, each municipality can subsequently include other subjects and requests specific to their municipality into their own Muni.
Just as IP's chatbot, Muni has an avatar feature in the shape of a little picture that illustrates to the user that she/he is communicating with an electronic chatbot and not an actual human being!
Just as IP's chatbot, Muni has an avatar feature in the shape of a little picture that illustrates to the user that she/he is communicating with an electronic chatbot and not an actual human being!
Jammerbugt Municipality's Muni also has button options in its dialogue, making it possible for the user to get started easily and quickly and hereby, profiting from using the chatbot.
It is also great that the user, as with Roberta, quickly and easily can evaluate hers/his search experience in Muni, because an automatic satisfaction evaluation is activated after the search.
The number of municipalities joining the Watson Muni project is increasing steadily. It will be interesting to see what the other municipalities have incorporated into their Munis, meaning what subjects they have included and how many of Watson's intelligent features, they have implemented. And whether or not they will implement Watson Discovery in their Munis, making it possible for citizens to search in their own data by accessing the municipality's database directly.
SMUKFEST 2019:
If you attended Skanderborg Festival in 2019, then you probably used a Watson Chatbot – maybe unknowingly. IBM and Smukfest collaborated on developing WaltherBot and GrønspætteBot, because when 60,000 people have to be able to access all kinds of practical information about the festival, then it is necessary to have solid and stable IT-tools!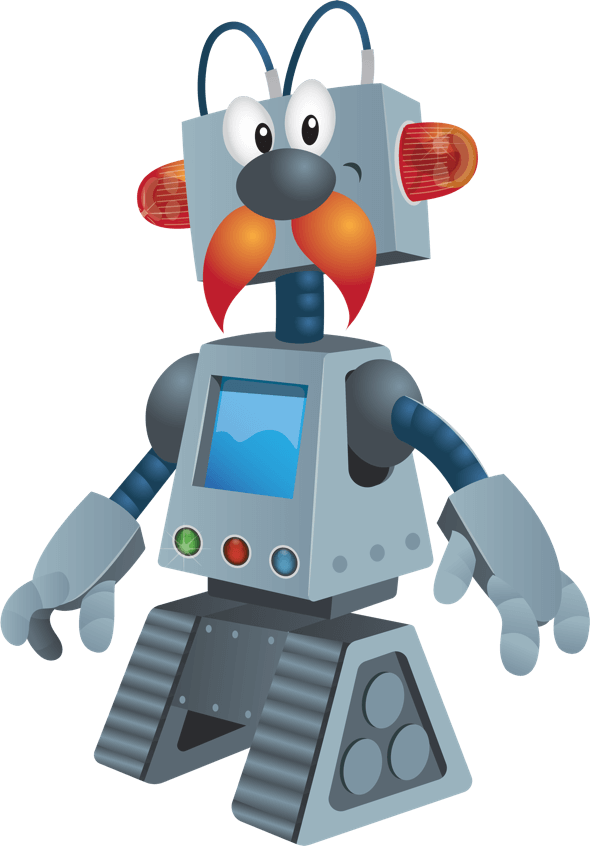 WaltherBot, on the left, was for the guests and could answer questions such as "Where is the nearest toilet?" and "What are the artist line-ups on the different stages today?"
GrønspætteBot was for the employees and assisted them in carrying out their practical tasks. Their questions were typically along the lines "Where is the nearest recycling area?" and "Where can I meet with festival colleagues?"
Walter was originally a forest goblin and has found himself a new pal in IBM's Watson Chatbot. In a long-term partnership Smukfest and IBM Denmark will develop and define tomorrow's festival experience using the most recent technologies such as Watson (artificial intelligence), IoT (Internet of Things), and big data.
Contact us
LHCom are experts in chat bots and IBM Watson. We can help you in building your next chat bot for your website.
Contact us and lets talk about your project.